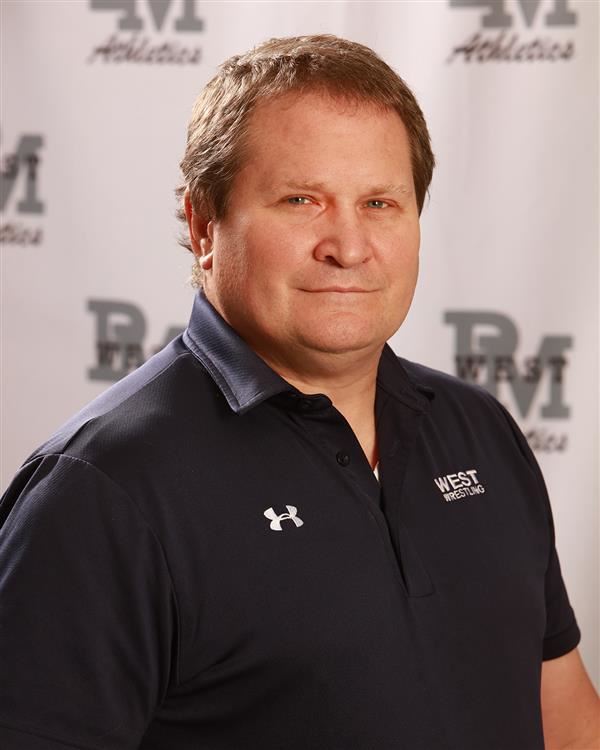 Phone:
Email:
Degrees and Certifications:
Born and raised in Allentown. I graduated from Parkland High School 1985. I. wrestled for 5 years at Parkland High School. I placed: District 1st, 2nd, and 4th, Regional 2nd and 3rd, and a 2x state qualifier. I wrestled two years at Division I Franklin and Marshall College. I have coached at Parkland High School, Shaler High School, Del Norte High School in NM and at PME. Worked and attended New Mexico Institute of Mining and Technology for geotechnical engineering Graduated from University of Pittsburgh and completed a master's in education at Duquesne University. Met my current wife Carolyn in New Mexico and we moved back to PA. We have been married for 23 years. We have three children: Jordon, 19, Abigail 15, and Zachary 12. Jordon attends the University of Pittsburgh. I was hired by the PMSD to teach science. I have been the Speech and Debate coach for PMW winning multiple MVC's, PHSSL and NCFL team districts. I have been an assistant coach at PME for the past 4 years and was the 7/8 Football coach for 3 years. Coach and family currently reside in Reeders, PA.
Mr.

Kevin S. Kloiber

2017-2018 Regular Season Record: 6-13

Greg Bensley had a 3rd place finish at the PIAA State Championship. He will sign a letter of intent shortly to attend the University of Pennsylvania and wrestle for the Quakers.

Program Expectations:

We strive to achieve a positive "do your best" environment where pride, effort, sportsmanship and teamwork are emphasized.

Within the realm of diverse individual goals, our common mission shall be advanced through desire, discipline, and determination. Our program recognizes these virtues to be essential in the mental and physical development of its members and their roles as West wrestlers, students, and, more important, as life's citizens of this world. Leadership development is of utmost importance as one navigates through his/her years here on campus.

Through these means, West wrestling strives to paint its masterpiece on a larger canvas. A graduate of this program will acquire the appropriate tools to navigate through the often sharp curves of life. The acquisition of perspective is the inevitable outcome of the journey, made up of blood, sweat, and tears.

Off-season program:

Strength and conditioning starts 2 weeks after the PIAA State tournament. We will participate in the Spring Duals as a team at Delaware Valley every April. Athletes will begin training for MAWA, Freestyle and Greco-Roman Wrestling begins in March and April respectively. Summer workouts are 4 days a week. Camps and clinics will be offered during the summer time. Pre-season starts 1st day of school.