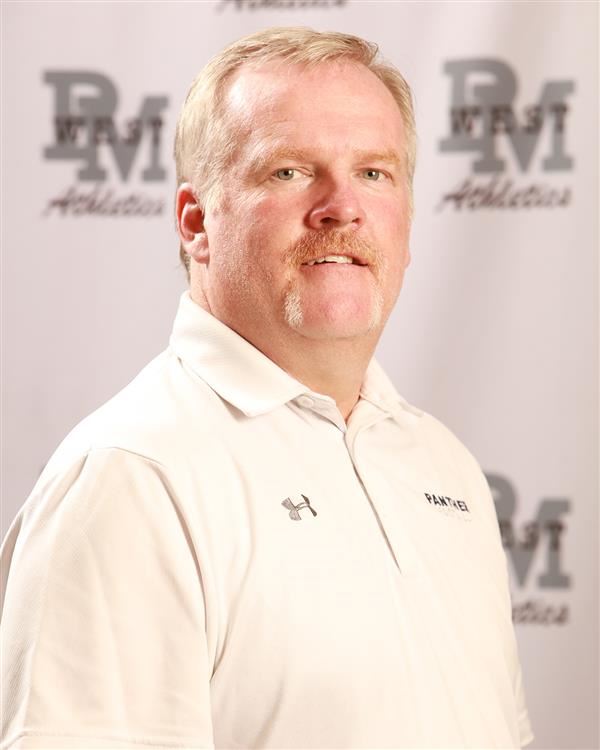 Phone:
Email:
Degrees and Certifications:
19 years head football coach Pocono Mountain West 2016 Eastern Conference Football Champions 5A/6A 2007 MVC Champions 7 playoff appearances (2006,2007,2008,2010,2016,2017,2019) Education: Master's from Bloomsburg University in C&I B.A. from Bloomsburg University in Social Studies Playing Experience: 4 years- Marian Catholic High School 3 years-Bloomsburg University Coaching experience: 2 years-Marian Catholic 2 years- Pocono Mountain 6 years- Wyoming Valley West 19 years-Pocono Mountain West Member of the Lehigh Valley McDonald's All-Star game Hall of Fame
Mr.

Jim McCarroll

2019 Regular Season Record:

4-6 overall record

4-4 league

Qualified for District XI 6A playoffs

Team highlights:

Deion Marshall-1st Team WR

Robxavier Reyes-1st Team DL

Preston Green-1st Team LB

Lawson Bray-2nd Team QB

Program Expectations:

The Pocono Mountain West High School Football Program is based on PRIDE, COMMON SENSE, GOOD CITIZENSHIP, RESPECT, LOYALTY, ACADEMICS and HARD-WORK … we are not a "win at all cost" football program … but we will win!


An athlete wishing to join the Pocono Mountain West High School Football Program must first commit to proper and appropriate behavior … be willing to out-work his opponent, must promote a feeling of pride, loyalty and respect for his team, school, community, family, faculty and administration … along with the understanding that his focus while at PMWHS is to be an excellent student, citizen, and football player!

Off-season Program:

Check back in November.