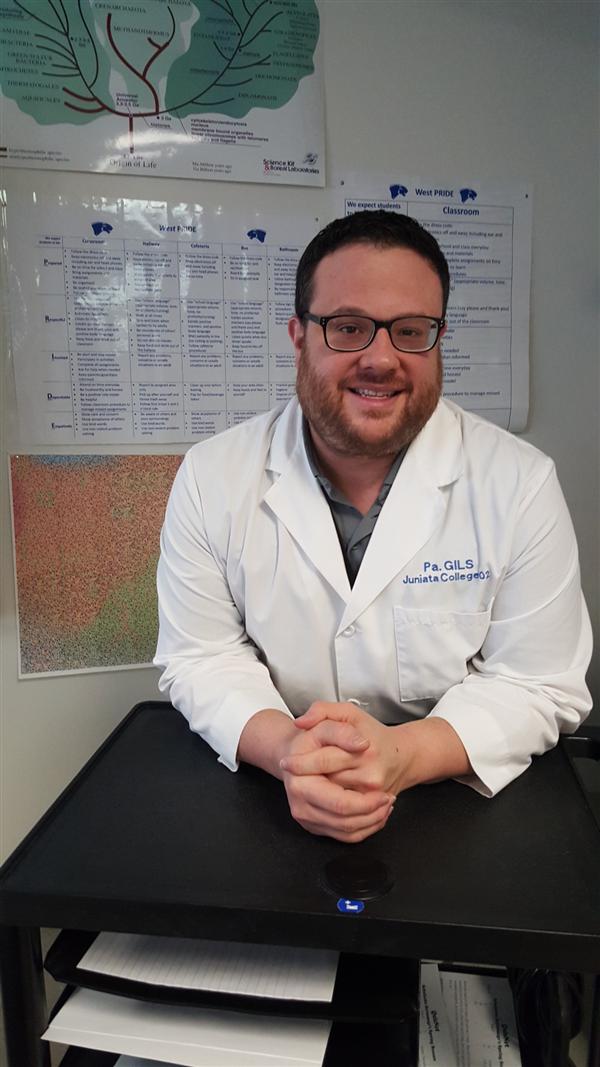 Phone:
Email:
Degrees and Certifications:
Mr. DePhillips has been the coach of the Scholastic Scrimmage team ever since West High School opened in 2002. His teams' overall win/loss record is 123-68-4, with a 12-8 record at National competition. Which is far better than his pitiful performance as a "Phone-A-Friend" lifeline on "Who Want's to be a Millionaire?" in 2005. With degrees in Philosophy and Biology, having directed the school musical and coached Odyssey of the Mind, and with an overall love of obscure knowledge, pop culture, and trivia, Mr. DePhillips has spent (wasted?) a lifetime in preparation to coach Scholastic Scrimmage.
Mr.

DePhillips

2017-2018 Record: 7-4-1

Program Expectations:

Pocono Mountain West's Scholastic Scrimmage team (AKA: quiz bowl or trivia team) has won 3 conference championships (2004, 2008, 2011). Our win in the 2003-2004 season earned the school its first ever conference championship in any competition.

The team has competed at the National Academic Championships 3 times, most recently in 2015. We were named the Rookie of the Year school in 2004 when we placed 7th.

Fall Season – practices and competitions are on Mondays. We travel to face other EPC teams in head-to-head "hands on your buzzers" competitions in October and November. A Varsity and JV division is played.

Spring Season – Held in room 109 on Thursdays in February and March, we compete on the Internet to race teams from across the Nation to the correct answer. Everyone is on one big team for this competition!

We also have other small competitions throughout the year, usually in December, March, and April.

All are welcome to join! Any competitor can become a Varsity member at a qualifying round held before every competition. We also compete in a JV division in the EPC as well.

Off-season program:

The only way to be prepared for competition is to do well academically, read (anything and everything…not just school work), and be a worldly person. Questions have been about Russian czars, classical music, foreign language, calculus, and religion…and also have been about Sponge Bob, pop culture, movies, and baseball players.

The team also benefits from having an excellent typist and speller.