Wrestling-Head Coach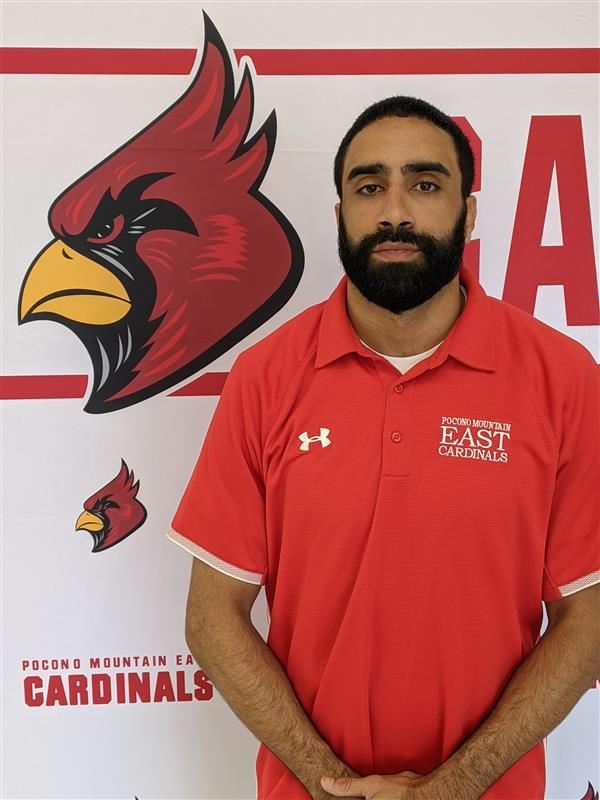 Phone:
Email:
Degrees and Certifications:
Mr.

Josh Haines

Joshua Haines is going into his second year as the varsity head coach at Pocono Mountain East. He has also been a social studies teacher for the past eight years, six years at Phillipsburg Middle School and the last two years at Pocono Mountain East. He was a high school varsity wrestler where he was a two-time PIAA State Wrestling champion and a three-time state place winner. In college, he captained the Division I University of Maryland wrestling team to an Atlantic Coast Conference Championship in 2007. While at University of Maryland, Coach Haines was an All-ACC Academic All-American and a 2008 Academic All-American.

Education: Masters Degree in Secondary Education with a Social Studies focus from Lehigh University. Masters Degree in Real Estate Development from University of Maryland. Bachelor's Degree from Penn State University.

Coaching Philosophy: A mentality that I try to instill in my athletes minds is that 'Nothing great ever came from comfort zones.' Never has there been a great feat accomplished by a simple wish. Greatness is achieved through time, through trials and tribulations, through breakdowns and build ups. If you want to be great – you have to be willing to push yourself beyond your physical, mental, and emotional states.

There is a process to achieve success – a rather simple one to design but few will follow:
Set goals
Write those goals down and find three locations as to where you can put those goals that you will see them every day
Create and write down a plan on how you are going to achieve those goals
When your plan is altered, for whatever reason, rewrite your plan
Do not stray from your plan
The end result is hopefully your ideal result.
At the end of the day, when you look in your mirror, are you going to be happy with how you trained that day? Are you going to be happy with the effort you put into your schoolwork? Are you happy with the type of attitude and person you were that day?
All in all, I try to put the responsibility of caring for one's career and their path to success on the individual – just because I show you how to use a hammer does not mean you are going to be a great carpenter. You have to work at it. I want my athletes to set goals, plan for success, adapt when things change, and establish ownership for their results.