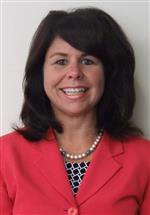 From Your Superintendent…
As our students begin their summer break, I wanted to take a moment to ask our parents to please continue monitoring their children's Internet and social media use throughout the summer.
There are so many positive and educational uses of the Internet and social media, but there are also many negative and destructive uses of this type of technology that continues to impact the students in our schools and schools across the nation.
A growing concern I have is with our students using technology such as smart phones and social media being exposed to inappropriate sexual content and sexting. School administrators across the nation are seeing younger and younger students involved in sexting and viewing material with sexual content on the Internet. The experiences of school administrators is supported by data from the 2015 Pennsylvania Youth Survey of students in grades 6, 8, 10 and 12, where students were asked to respond to the question "In the past 12 months, did anyone on the Internet ever try to get you to talk online about sex, look at sexual pictures, or do something else sexual?" Our Pocono Mountain students in grades 10 participated in the 2015 PAYS as did students from two other school districts in the county. Of concern, 33.2 of 10th graders in Monroe County, higher than the state average of 26.0 percent, answered yes to this question. While our district did not have students in grades 6 or 8 participate in the 2015 PAYS, 9.4% of 6th graders and 20.2 percent of 8th graders across PA reported that someone on the Internet had tried to get them to talk online about sex, look at sexual pictures, or do something else sexual.
More alarming, the Futures without Violence Fact Sheet on emerging issues facing tweens and teens reports the following:
The damage caused to our youth with sexting can be quite severe. First, there may be legal consequences for youth involved in sexting. Even more concerning is the emotional damage that can be done when an image the sender intended for one person is then shared with others. The serious social and psychological consequences of sexting can include bullying, social isolation, shaming and severe anxiety, fear and depression.
I need your help. Please actively monitor how your children are using the Internet and smart phone apps such as Audio Manager, Calculator%, Vaulty, Snapchat, Burn Note, Line, Omegle, Tinder, Blendr and KiK Messenger.
Also, please talk to your children about sexting. There is an excellent Just Talk video on Respect located on the Weller Health Education Center website (http://www.wellercenter.org/home/resources/just-talk.aspx) that encourages parents to talk to their children about sexting and other issues impacting teens. Another great resource is available on the American Academy of Pediatrics website (https://www.aap.org/en-us/about-the-aap/aap-press-room/news-features-and-safety-tips/Pages/Talking-to-Kids-and-Teens-About-Social-Media-and-Sexting.aspx) on "Talking to Kids and Teens About Social Media and Sexting."
In the fall we will seek your permission to allow your children in grades 6, 8, 10 and 12 to participate in the 2017 PAYS. We hope you will allow your children to take this important survey, because the data from this survey helps us to better understand any emerging or changing risk behavior of our students. We also use this data to ensure we have the necessary programming and supports in place to meet the needs of our students.